Can You See It?
Written by Cori Murray
Illustrated by Karen Schmidt
Reviewed by JR (age 6)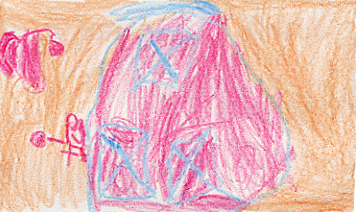 This story is about animals and different kinds of animals that live on a farm. Kids keep asking if you can see an animal and then tell you that they can see the animal.
The most important thing in the story is that they ask questions that you have to answer. My favorite part was when the story showed a skunk because the kids held their noses and that looked funny. I like this book because the animals run fast. This is a special book about farm animals. But I didn't like the stinky animals. The pictures were good because they looked like real animals.
My family and friends who have animals should read this book. I think that mean kids won't like this book because they don't like animals.