BFG
Written by Roald Dahl
Reviewed by Wendy M. (age 10)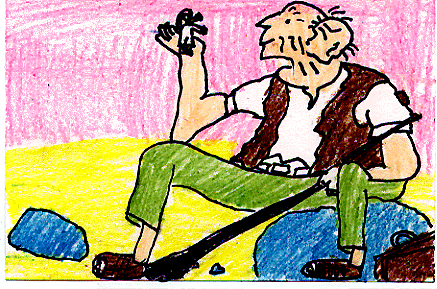 Did you ever think that giants are mean and scary? In this book, The BFG, you will learn about giants. One day during the witching hour, Sophie couldn't sleep. She went to her window to close the gap in the curtains. As she looked out her window, she saw something big. As she looked closely she knew it was a giant. Soon the giant notices Sophie. Suddenly the giant grabs her. What is going to happen to her? Read this book and find out.
This book is like nothing I have ever read because I've never read a book about giants. Not every day do you read a book about giants. My favorite part was when Sophie got kidnapped because it was really exciting and the author explained how Sophie was feeling. I really liked this book because it is funny. There is also a lot of action and excitement. You can just imagine what Sophie and the giants are doing.
If you are a reader who like to read Roald Dahl's funny books like my class, you should read this book. I bet that when you start reading it, you will never put it down.