The Cold and Hot Winter
Written by Johanna Hurwitz
Illustrated by Carolyn Ewing
Reviewed by Jeff W. (age 10)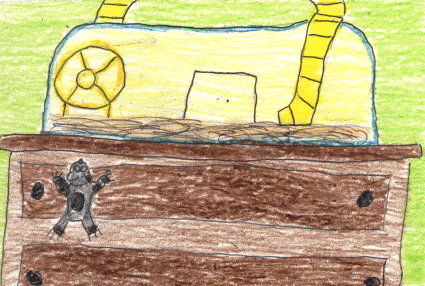 Wouldn't it be cool if your best friend flew across the county to see you? Derek Curry's best friend Bolivia came to visit her aunt who lived next to Derek, for the winter. Derek's other friend is Rory who also lived next to him. On Christmas day Derek got a pocket knife. He showed Bolivia and Rory. He next day he lost the knife and blamed Rory for stealing it. Then Derek lost his hamster. Again he blamed Rory for taking it. Bolivia and Derek set a trap to see if Rory was the thief. Read this book to find out if Rory really was the thief and what really happened to Derek's things.
I think this was a fun and easy book to read. I liked it a lot because you weren't really sure what was going to happen. I found Bolivia and Derek interesting because they came up with good ideas on how to see if Rory was a thief. I've read other books like this because they are all mysteries and you don't know what's going to happen.
I recommend this book because it's a fun and easy book to read. People who like Johanna Hurwitz books will like this book a lot!