Christmas in Camelot
Written by Mary Pope Osborne
Illustrated by Sal Murdocca
Reviewed by ADF (age 10)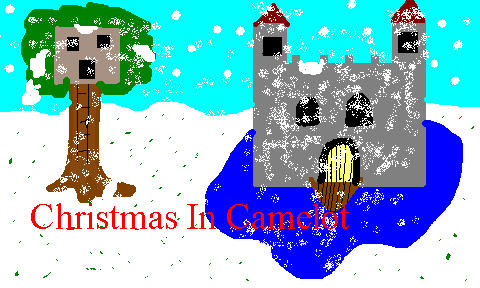 This story was great and written by a good author. This book is about a girl named Annie and a boy Jack. They are friends with a witch named Morgan. She lets them go anywhere she wants them to go. But this time the great wizard Merlin sent them to Camelot because he wanted to see if they could break the spell he put on Camelot. After he gave them their instructions the adventure began.
They had to do many tasks like defeating a horde of dragons to get to the Water of Memory and Imagination that would break the spell. After they were done with all their tasks and got the water, they returned to the castle and the spell was broken! When they got home they couldn't remember anything.
I would recommend this book to anyone who likes fantasy books. I really liked the part about defeating the dragons. I think the author should make more books like this one. I like books written by Mary Pope Osborne as she does a great job keeping your interest while you read.