Chicken Soup for the Kid's Soul
Written by Jack Canfield
Reviewed by TML (age 10)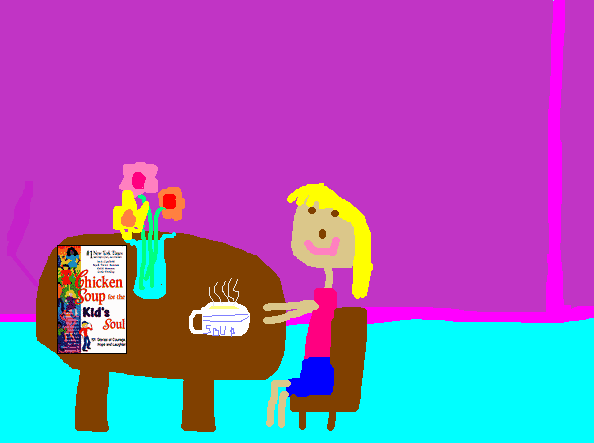 Chicken soup for the kid's soul is a very inspiring book. It has 101 really interesting stories, along with poems and comics. They are all stories written by kids about real life things that have happened them.
It is one book in a whole series of Chicken Soup books for every age and kind of person. Some of the stories in this book made me laugh, but some are about more serious matters. Two of my favorite stories are called Green Salami and Yes Sir.
I really liked this book because it is very funny and serious all at the same time, because it has so many different stories in it. This book really makes you think about things like the fact that any of it could have happened to you, because kids wrote most of the stories. It is very easy to relate to the feelings in this book, because every thing is real.
I would recommend this book to kids of all ages who like to read because it is a good book about real life.