Diary of A Wimpy Kid Hard Luck
Written by Jeff Kinney
Illustrated by Jeff Kinney
Reviewed by Nicole R. (age 9)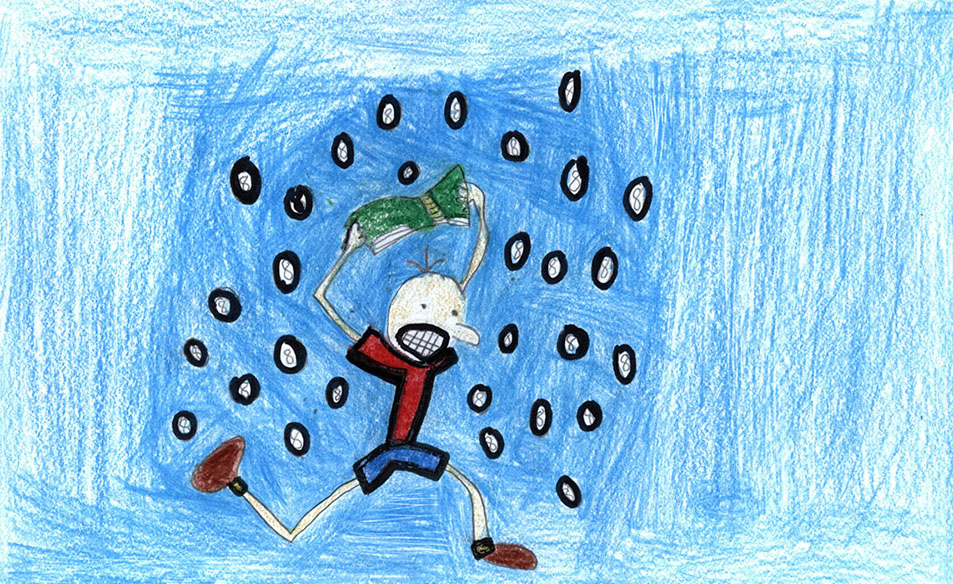 If you like pranks then you're going to like this book. This book has a lesson learned, why you should listen, not get in trouble, do your homework, wake up early for school and don't do pranks. This book is about a boy that has hard luck. He lost his friend and he's always getting in trouble. Sometimes he's getting in trouble and he's not always doing his homework. When he does his homework he does it wrong. Also he wakes up late for school. He does stuff at school that he shouldn't be doing like silly pranks. At home he does not do his chores because he does not like doing chores.
In my Opinion I like the book because it is funny. The main character reminds me of my brother, they both are very sarcastic. My favorite part of the story was when the main characters mom invited people from his school to his birthday party. His mom told the guests not to get any toys as gifts. The guests were told to give a gift that contained a book. The books illustrations were in black and white. I liked this because I could use my imagination to fill in the colors. I felt happy as I read this book.
I recommend this book to people that like comedy. It is very funny. The book is an easy read, because the pages are black and white with a lot of illustrations. The illustrations on each page shows a picture of what is written on that page. The setting was in two places at school and home. I recommend this book for people of all ages.