Diary of a Wimpy Kid: The Meltdown
Written by Jeff Kinney
Illustrated by Chad W. Beckerman
Reviewed by Colin T. (age 9)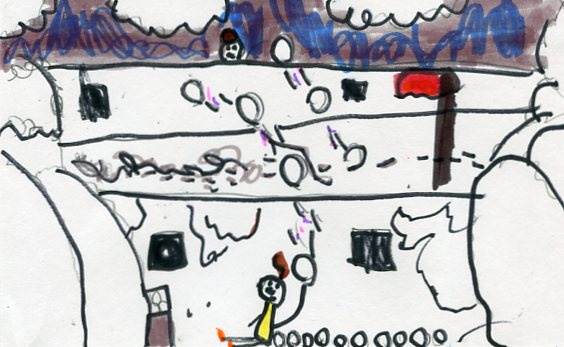 n this book Greg and Rowley are best friends who attend Middle School together. When a snow storm shuts down the school Greg and his friends turn the neighborhood into a wintry battlefield. They build a big snow fort and they have snowball fights. What other winter wonder adventures will they have during the snowstorm? It is a realistic fiction book and very funny.
In my opinion Diary of the Wimpy Kids The Meltdown is a funny book with funny pictures. It also has a problem about a boy who always gets into trouble. If you like to read about different things that get him into trouble this is a book for you. I know you will agree with me that this is a great book because there is a big snowball fight! My favorite part is when they have to escape the battle ground because it was cool how they had to set up traps and not get stuck there.
I would recommend this book to anyone who likes to read about a family who is always in trouble. Greg always gets into trouble in school and finds himself in the principal office often. If you enjoy reading about kids who finds himself in trouble but learns from mistakes then this book is for you. I also recommend this book because it makes you laugh a lot! This book is good for kids 6 to 10 years old. I suggest you get this book and curl yourself up and read it as soon as possible!