Safari
Written by Gail Tuchman
Reviewed by Esrom A. (age 8)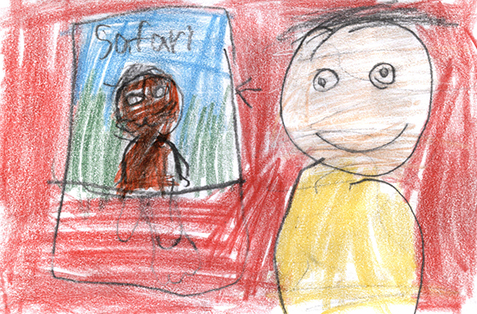 Did you know that an elephant can spray water on you for a bath?? I didn't think so, but it's true and you can read all about it in, Safari, by Gail Tuchman.
In this book, you will learn about many of the animals that live in the African savanna. These animals live in Africa because they need a warm habitat and could not survive in the cold cold winter. Some animals that you may read about are giraffes, rhinos, lions, zebras, and more. What will your favorite animal be?
In my opinion I think the story is funny. It is funny when the wild elephant sprays water into the air but she was trying to spray her baby. I liked learning about all of the different animals that live in Africa. I also really liked the pictures, and that you see what the animals really look like. I like zebras because they have cool stripes.
I recommend this book for kids who like animals. If you like animals that are cute or strong you will like this book.
I give this book a three star rating!