Geronimo Stilton and This Hotel is Haunted
Written by Geronimo Stilton
Reviewed by Jack S. (age 9)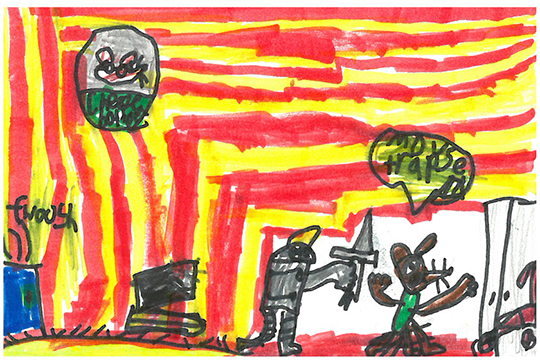 Into ghosts? In the book This Hotel Is Haunted!! by Geronimo Stilton a mouse named Geronimo had to find who the ghost haunting the Grand Hotel is. One day, Geronimo watched TV and someone said that there was a ghost haunting The Grand Hotel. Geronimo was scared looking around the huge hotail(that's mouse talk for hotel).
Geronimo saw Hercule Poirat, his good friend.The two questioned the people who work at the Grand Hotel if they saw the ghost. The ghost was a person with the initials BB written in gold on their tie. There was a person who wanted to make a toilet factory out of the hotail. Read the book to find out who the trickster is.
I liked this book because of the scary suspense and mouse humor. I also liked this book because it has lots of mouse talk. For example: I went to the hotail and it was a mouse-trap!
I got scared from the suspense for example: A ghost was floating around the hotail. I liked this book because of how snoopy Geronimo is. For example: Geronimo went in a limousine that was not his.
I recommend this book to people who like humor.