Fishy Facts
Written by Ivan Chermayeff
Illustrated by Ivan Chermayeff
Reviewed by Aislynn P. (age 7)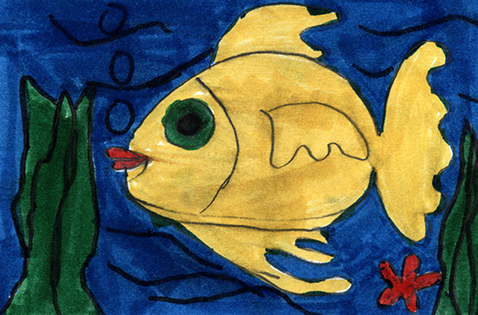 Do you like fish? Do you want to learn interesting facts about fish? Fishy Facts is a nonfiction book. If you read this book, you will learn a lot about fish. There are so many different fish to learn about! Fish can be different colors and sizes. Some fish are really big and long. Read this book to learn more about fish!
In my opinion, I think this book is interesting because it helped me learn new facts about fish. For example, I learned that some fish protect themselves by swimming into an anemone. Some fish hide in rocks or coral. The photographs make this book interesting, too. My favorite photo in the book is of a fish that is using camouflage on page 9.
I recommend this book to kids who have fish because then they can read this book to their fish. The fish will learn about their cousins!
I rate this book 5 stars out of five stars.