Red Panda
Written by Laura Marsh
Illustrated by Laura Marsh
Reviewed by Taryn E. (age 8)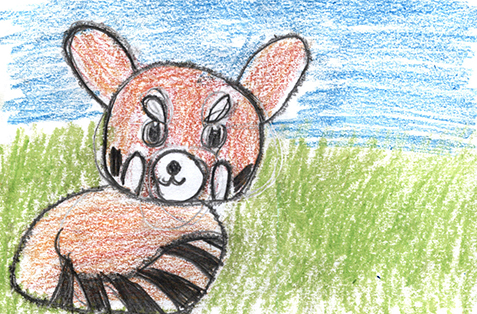 Have you ever wanted to learn about the rare and mysterious Red Panda? If you do, this book is for you! This book is all about Red Pandas. It is filled with facts about them. Sadly, if you want to see one in the wild, you probably won't. That is because they are endangered. Help keep these majestic animals from going extinct!
In my opinion, I think this book is wonderful. The photographs are really good because they show Red Pandas in their natural habitats. I think Red Pandas are very cute. Their faces and sparkly eyes make them look adorable. The facts in this book will give you a lot of new information. It's perfect for a research project!
I recommend this book to people who love Red Pandas. If you do not know a lot about Red Pandas, I recommend this book to you, too.
I rate this book 5 stars out of five stars.