I Amber Brown
Written by Paula Danziger
Illustrated by Tony Ross
Reviewed by Brady S. (age 10)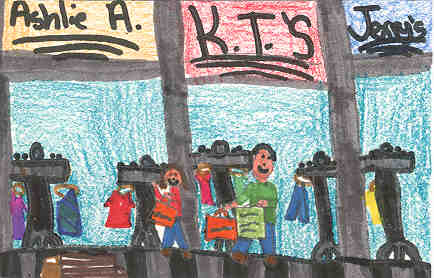 " Mom, please, everyone else is getting their ears pierced, please!" I Amber Brown is a book about a ten-year-old girl in fourth grade. Amber, the girl, has to face everyday girl problems like not being able to get her ears pierced until she's 12. Amber sometimes gets into a lot of trouble. In this book, all the trouble starts when Amber goes shopping with her soon to be step-dad for Haunakah and Christmas presents. Amber's real dad and her mom are divorced and have joint custody of her. When Amber's dad moves back from Paris, things start to get a little out of hand. For example, Amber's parents get really mad at her for doing something very bad that she should not have done. If you want to find out what Amber did, you should read this book.
I Amber Brown is one of my favorite Amber Brown books. I like this book very much because Amber acts like me in a way, and she has to deal with young girl problems like I do. My favorite part of the book was when Amber wanted to get her ears pierced because I really want to get my ears pierced too. I also liked the illustrations very much because they were done in black and white.
I highly recommend this book to anyone between the ages of seven and ten years old because those are the ages that girls want to do the things that Amber did so it would probaly be more interesting if you were one of those ages. I Amber Brown is a great book!