Ready Freddy, The Penguin Problem
Written by Abby Klein
Illustrated by John McKinley
Reviewed by Makayla R. (age 8)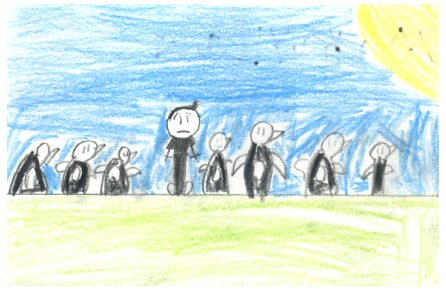 This book is about a first grade boy named Freddy that is learning about penguins. Freddy was pretending to be a penguin. He goes to school and acts like a penguin at outdoor recess. Read to find out what happens to Freddy in school.
I like this book because it is funny when Freddy acts like a penguin. It also tells a lot of facts about penguins. It was interesting to learn about how penguins survive. One fact is the penguin parents take turns getting food for the baby penguin. I like to learn about penguins.
I recommend this book to kids who like penguins. Teachers who are teaching their class about penguins might like this book too. It is really good for first and second graders who want to read it on their own.