Dog Man
Written by Dav Pilkey
Illustrated by Dav Pilkey
Reviewed by Tyler J. (age 8)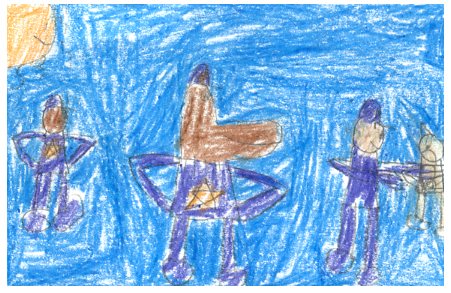 Hello, I'm here to tell you about Dog Man, the cop!! Dog Man is always on a crime scene of catching bad guys like Petey and he always has an idea of escaping prison. Petey is a mastermind at escaping from jail but Dog Man is always handcuffing Petey. When he sees him he gets his handcuffs out and locks him in jail (he escaped prison ten times). Dog Man is always is annoying chief, the head cop, jumping on chief when he comes, and always ruins his room. Dog Man is the most popular cop too.
I like the book because it has good drawings and funny characters. Dog Man is one good series about a dog and a man combined as the best cop ever known! Dog Man is a crime solving dog and I like mysteries. I hope you enjoy the series of Dog Man!!
I would recommend this book to five through ten year olds. The five and six year olds' could get their parent to help them read some hard words. The seven, eight, nine, and ten year old' would be able to read by themselves. I would also recommend this book to people that like suspense, action, and laughing!