The Baliey School Kids Pirates Don't Wear Pink Sunglasses
Written by Debbie Dabey
Illustrated by John Steven Gurney
Reviewed by Ava L. (age 8)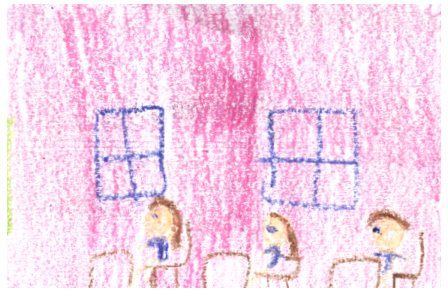 Have you ever had a camp instructor as a werewolf? Well in this book the Bailey School Kids do. This book is about a group of kids and they go to A camp. The camp is called Camp Lone Wolf. The camp has to pay 20 dollars or they will build a mall in the space that they have. Captain Teach tells them a story about Molly the red.Molly the red has treasure and the Bailey school kids want to find it so . . . .you will just have to read the book to find out!!
I liked this book because it reminds me of when I to camp and my coach made me work so hard so I can win the boating race. I liked the part when they trying to find the treasure because I didn't know if Captain Teach was going to catch them or not. I think this book was funny because Captain Teaches bird named Jack kept coming to them when they are trying to focus for example when Captain Teach was chasing the Bailey School Kids and Jack came up to them and squawked at them for about 5 minutes straight.
I would recommend this book to people who like comedy and adventures because this book has some funny parts and it has a lot of adventures. This book kept me interesting because I wanted to know what happened next on each page. The chapters are interesting to like chapter 4 treasure. I wanted to know what happened in that chapter and the same happened in every other chapter to! I think this book will never want you to stop reading because it is so interesting that it feels like you are in the book and you are doing everything the character is doing.