Cam Jansen and the Mystery at the Monkey House
Written by David A. Adler
Illustrated by Susanna Natti
Reviewed by Josh K. (age 9)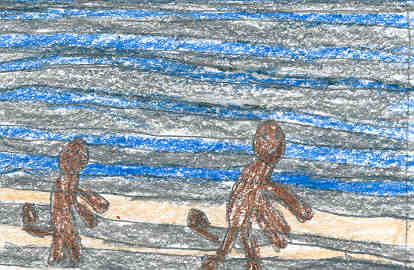 This book is about a girl named Cam. She has two friends named Eric and Billy. These friends have to solve a mystery. First they go to the Zoo and they find a map. Billy was the one who checked the map. Billy said, "Let's go see the elephants." Before they got to the elephants they saw an ice cream cart so they raced to get some ice cream. Then Cam saw some monkeys. The last time she came there were 15 monkeys and now there were only 10 monkeys. To find out what happened to the monkeys read the book.
I think the illustrator did a great job on the illustrations. My favorite part was when Cam, Eric and Billy found the monkeys. I think this is a good book because it reminds me of my pet when he got lost.
I recommend this book to people who like Mystery books. People will like this book because you can guess what will happen next. The illustrations will interest readers because they are really good.