Amber Brown is Feeling Blue
Written by Paula Danziger
Reviewed by student in Mrs. Pike's 4th Grade Class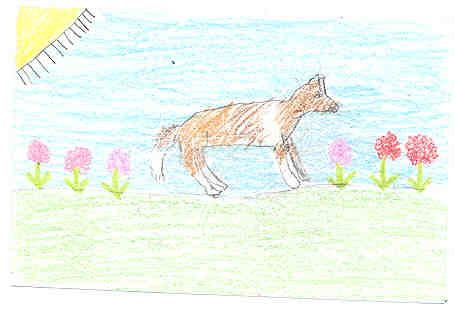 " A Dog on Barkham Street" is about a boy named Edward. Edward really wants a dog. His parents won't let him get a dog until he learns responsibility. A boy named Martin Hastings bullied him. Edward lives right next door to Martin; sp Martin picks on Edward the most. Edward wishes to move away from Martin and most of all he wishes to have a dog. One day his Uncle Josh came to visit along with a dog named Argess. Edward learned how to take care of Argess. Everything changed when Argess came. Edward got in a fight with Martin. When Martin was on top of Edward, Argess pulled Martin off by biting on his shirt. Edward learned how loyal Argess was and Martin learned not to bully people.
I like this book because it tells you about a friendship between a boy and his dog. This book also teaches you kindness. My favorite part was when Argess pulled Martin off of Edward, when they got into a fight
I recommend this book to people who want or have a dog because they could have the same friendship. I recommend this book to anybody because it is a good example of friendship and kindness. It is also a good example of love, caring, and responsibility.