Diary of a Wimpy Kid: The Getaway
Written by Jeff Kinney
Reviewed by Joey B. (age 9)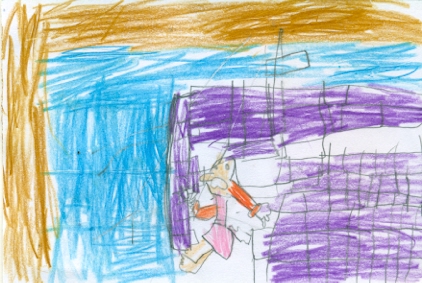 The book is about a kid named Greg and nothing goes the way it supposed to for him. Greg and his family were staying in a hotel because they wanted to go to a tropical island for Christmas. When Greg's family gets kicked out of the hotel for something Greg's little brother Manny does, they their car keys behind. What do you think they should do to get their car keys back?
My favorite part of the story is when Manny put a box jellyfish in the pool. I like that part because everybody was running around screaming and they had to drain the pool. This book is from a diary of a wimpy kid series. It is similar to the other books because it had all the same main characters. It is different because it doesn't have the same characters. For example all the books have Greg, Manny and Rodrick. The book reminds me of my life because most of the things my family does are embarrassing and his family embarrasses him too.
I think other kids should read this book because it was funny and interesting. I think kids in 3rd grade through 5th grade should read this book. I think this book would interest the reader because the main character Greg is always embarrassed. Every kid gets embarrassed at some point in school!