Uncle Jed's Barbershop
Written by Margee Mitchelll
Illustrated by James Ransome
Reviewed by Thomas S. (age 9)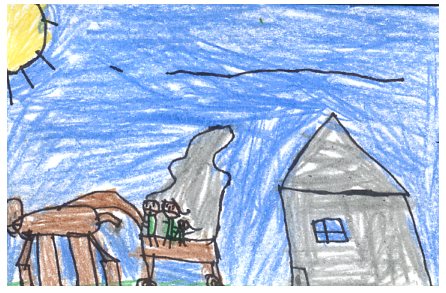 Sarah Jean's favorite relative, Uncle Jed, always says someday he will open a barbershop. Uncle Jed is gathering money for the barbershop. But there are bumps on the way. Sarah Jean gets sick and the great depression. Can Uncle Jed get his barbershop? Read to find out.
I loved the book Uncle Jed's Barbershop because the book was exciting. I also was amazed of the book because the pictures were lovely. My last reason I think the book was splendid is because the story flows super nicely.
I recommend this book to ages five and up. I think it might be a little hard to understand if you're too young but its great! Anyone who's looking for a good book should get this one. I give it eight out of ten stars!