The Boy with the Bronze Axe
Written by Kathleen Fidler
Illustrated by Edward Mortelmans
Reviewed by Charlie D. (age 11)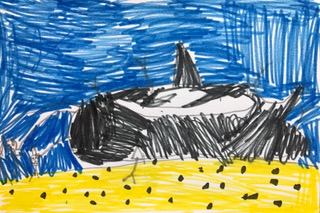 Tenko lands on an island. The tribe doesn't know what to do with him so a family adopts him. The family gets saved from a disaster because of him.
My favorite part was when the whale got killed. Everybody now got a whale bone and some meat. Tenko reminds me of my dad because he is strong and he exercises. This is a historical fiction book because it takes place in a past time period. At first I felt like something bad was going to happen. Then Tenko didn't die which was a relief.
I recommend this book to anybody who likes historical fiction.