The Boy with the Bronze Axe
Written by Kathleen Fidler
Illustrated by Edward Mortelmans
Reviewed by Jay B. (age 11)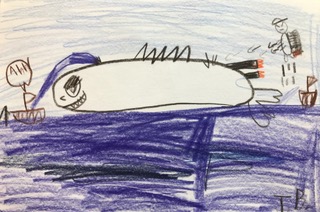 A long time ago two young kids name Kali and Brockan were searching for limpets. The tide was coming in, and just as they were about to die, a young boy named Tenko saved them. Tenko's tribe fought a lot so he fled to Kali and Brockan's village. Not knowing what to do with him, the tribe must figure out what to do with Tenko.
My opinion is that this book would be great for anyone who likes old-time period books. I like when the tribe is discussing Tenko because you have no idea what will happen to him. This story reminds me of when I make new friends. This book is very unique because there aren't a lot of books about this kind of thing.
I recommend this book to anyone who likes adventure books because the characters are courageous.