School Days According to Humphrey
Written by Betty G. Birney
Illustrated by Betty G. Birney
Reviewed by Colin M. (age 9)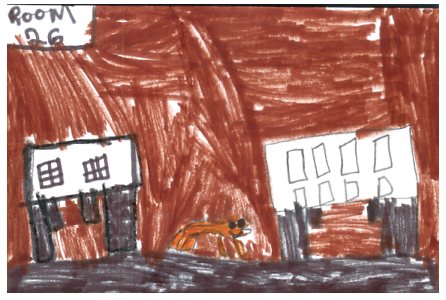 Do you like talking animals? If you do, then you will love the Humphrey series by Betty G. Birney. It is about a hamster who is the classroom pet for Room 26. Even though he's just a hamster, Humphrey helps the kids solve their problems. In the book School Days According to Humphrey, the new school year is starting and Humphrey is excited. In the beginning new kids walk into Room 26 and Humphrey keeps saying, "Why are these students in the wrong room?" But, all they hear is squeak-squeak-squeak! The fourth grade teacher asks Mrs. Brisbane for class pet advice and then suggests having Humphrey because she now has many of the kids that used to be in Room 26. Will the fourth grade teacher take Humphrey or will he stay and help the new kids with their problems? Read the book to find out.
I liked the story because it was funny. One funny part is when Humphrey goes home with Harry Ito. The whole family is always rushing. They come downstairs five or ten minutes before they have to go somewhere and they're still in their robes. At night, Humphrey gets out the cage, slides down the leg of the coffee table, climbs a set of metal shelves next to the fireplace, and hops onto the mantle. He finds an old clock. He moves to the back of the clock and turns a knob, but it won't budge so he jumps on it with all his might. He gets it to move a bit and the hands move 5 minutes. He zooms back to the floor on the cord to the curtains. He catches a break by finding a footstool next to the coffee, and gets back in his cage. He says, "I've never been so happy to crawl into my sleeping hut as I was that night." My favorite character is Humphrey. I like him because he is very clever. Every night after the custodian leaves, he opens the lock that doesn't lock on his cage and gets out to explore the school. He tries to find which class his friends from last year are in because he's worried about them. So he slides under the doors of the classrooms and looks on the chalkboard to see if their name is listed. He eventually finds them all. Half were in Miss Becker's and half were in Miss Loomis's classes. My favorite part is when Humphrey's old friends come to visit him during lunch and after school. Miranda and Sayeh come one time and say, "We miss you so much Humphrey."
I would recommend this series for grades third to fifth because they are challenging, have a lot of pages, and have a complicated plot. I would also recommend this book to people who like funny books about animals who help their friends.