Should I Share My Ice Cream?
Written by Mo Williams
Reviewed by Annabel S. (age 7)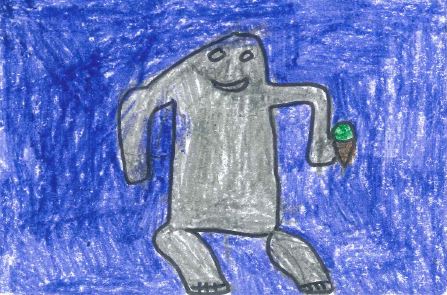 First, Gerald gets ice cream. He is so happy because he loves ice cream. But he needs to make a big decision. He thinks about it for a long time. Will he make it in time? Read the book to find out!
In my opinion this book is very funny for two reasons. One reason is Gerald was excited because Gerald has ice cream. Gerald can't decide if he wants to share it with Piggie. Another reason why I think the book is funny is because Gerald does decide to share it with Piggie. He can't make up his mind. That is why I like the book Should I Share My Ice Cream. My favorite part was when he fell in love with the ice cream.
If you like funny books, you will love this book. I also recommend this book to 3-5 year old's.