Fish in a Tree
Written by Lynda Mullaly Hunt
Reviewed by Dominic A. (age 9)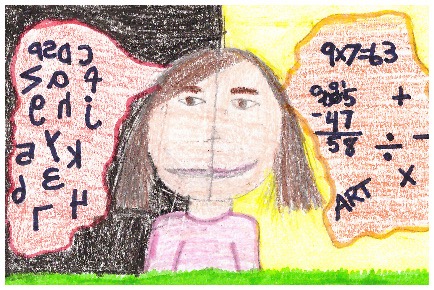 Have you felt like alone or that you didn't fit in? Well then you should check out Fish in a Tree by Lynda Mullaly Hunt.
Ally Nickerson is a middle school girl who is very smart in her own way. She doesn't always fit in with the other kids so she becomes a distraction in her classes. Mr. Daniels, her math teacher, feels that Ally has a lot more to her. He is the first teacher that wants to help her and find what she is good at. Ally has been taught many life lessons in this book. One of them being, even if you aren't a great reader, you might stand out and be amazing at other things. In this book, Ally has learned to like herself for who she really is...thanks to Mr. Daniels.
I liked this book because of the lesson that it teaches. It helps me learn that you don't have to be great at everything in life and to not judge people if they are not good at certain things. This book made me feel worried about Ally because she was not confident in herself. I wondered if she would get bullied and made fun of. Ally was my favorite character. I liked Ally as a character the best in this book because she is a very smart girl who has dyslexia but learns that she is good at other things.
I recommend this book, Fish in a Tree, to ages 7-15 because through these ages kids can are learning who they really are in life. I think you should read this book, so go to the library and check it out!