Disaster Strikes Blizzard Night
Written by Marlane Kennedy
Reviewed by Steven M. (age 9)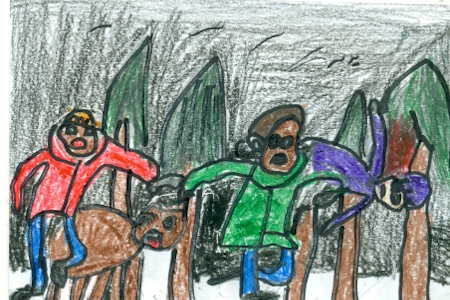 Do you like adventures? If you do, you will love this book! This book is about three kids, Conner Jayden and Maggie. These foster siblings are traveling in a winter storm when the van crashes in the wilderness. Read the book to see how they survive.
I thought this story was very adventurous because Conner, Jayden and Maggie went searching for help in the wilderness. My favorite part of the book was when they were all getting chased by a bear. It was full of excitement. Conner reminds me of me because he is very kind to Jayden and Maggie.
This book is great for 2nd to 4th grade. They would enjoy the book because it's full of excitement. I think 1st and Kindergarten will not understand the vocabulary. I think readers who like exciting and adventurous books would enjoy this book.