I Survived: I Survived the San Francisco Earthquake, 1906
Written by Lauren Tarshis
Reviewed by Ryan S. (age 8)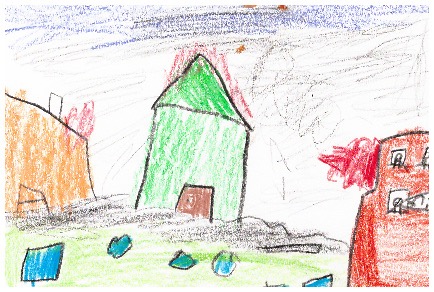 OH NO!! The ground is shaking! It's an earthquake! Join Leo in a terrifying earthquake story in I Survived the San Francisco Earthquake written by Lauren Tarshis.
To begin with, this story is about a boy named Leo who delivers newspapers in 1906. This helps him make money to help his family and he loves to walk around his city of San Francisco. But one day while he was doing his job, an earthquake hits the city and he is stuck in the middle of many bad things happening. Leo tries to stay positive and keeps thinking about his papa doing brave things like surviving a bear attack. Earlier in the story, two bullies are mean to him and smash him into a wall and the bullies steal all the boy's money. But after the earthquake, he teams up with two bullies to help survive the terrible day.
In addition, my favorite character was Leo. This was because I never read a book about someone surviving an earthquake or saw someone survive an earthquake before. I really liked this book because I really like reading about people who survived disasters like this one. I think it is interesting to read about disasters since I've never been in one before. My favorite part of this book was when Leo and Morris tried to get Wilkie out of the pile of rubble. It was my favorite because it was scary and I didn't know what was going to happen to him.
In conclusion, this book should be for kids ages 7 to 10. I think this is great book for people who like adventures and terrifying moments. I think this is a great book and you should go check it out at your local library.