Serafina's Promise
Written by Ann Burg
Reviewed by Brendon K. (age 8)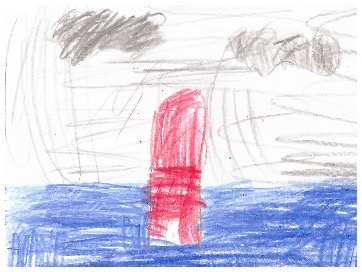 Will the baby live? Will Serafina be able to keep her promise? Read Serafina's Promise by Anne E. Burg to find out! To begin with, Serafina thinks and works hard to make her baby brother live. She does this by doing all the chores so her mom can rest. But Serafina's Promise is not only about her baby brother living, it is also about her and her friends Nadia and Julie Marie. Nadia goes to school but Julie and Sefarina do not. Serafina and Julie promise each other that they will go to school and become doctors together. Unfortunately, they can't because they don't have enough money. Serafina starts a vegetable garden to raise money to go to school.
In addition, there are many important events in this story that I enjoyed from to trying to fill up a coin jar to go to school to a flood, an earthquake and even missing people. These all kept me very interested in this book. My favorite part of the book was when Serafina was taken to a medical tent and she saw Julie there! They took Julie home because she got lost from her family. I like this story because it is about a girl who wants her baby brother to live as well as wanting to be a doctor. This is inspiring to me because she has important goals in her life.
In conclusion, I recommended this book for anyone who is looking for a story that is filled with many events that have action. I also recommended this book if you're looking for a sad and happy story. And don't forget that this is a Florida Sunshine State Reader!