Who Was Rosa Parks?
Written by Yona McDonough
Illustrated by Stephen Marchesi
Reviewed by Deana Q. (age 9)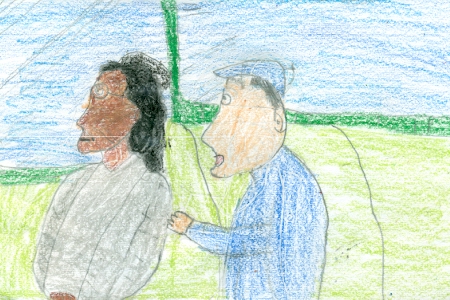 Who Was Rosa Parks is a great book. If you like biography books this is the one to read. Rosa Parks was a brave woman. She wanted to be treated equally because she was African American. Rosa Parks got on a bus and she sat in the front. Then a white man came on the bus and there was no more spots to sit. What will Rosa Parks do? Read this book to see what happened.
I strongly believe this is the best book. This is the best book ever because Rosa Parks was really brave. My favorite part was when Rosa Parks didn't get out of her seat on the bus. That was my favorite part because after that the rules changed and people can sit where ever they want. This book is a series book and the series is called, Who Was books. This book is similar to the series because it's telling you about the main character. I felt happy when I read this book. This book made me wonder why didn't Rosa Parks get up when the bus driver said to get up? Go read this book to learn more about Rosa Parks.
I recommend this book because if you like to learn new things, this is the book for you .The type of reader that would enjoy this book is boys and girls from ages 8-12 years old. Also, if you like biographies you would enjoy this book. This book might interest you, because when Rosa Parks was alive, white and African Americans were apart. Today African Americans and whites are together. Read this book to find out more!