Magnus Chase and the Gods of Asgard Book 1
Written by Rick Riordan
Reviewed by Torrin S. (age 11)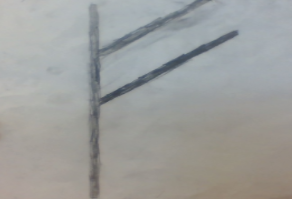 Magnus Chase is a homeless teenager whose mom died from a fire and a couple of wolves. When he breaks into his uncle Randolph's mansion and is caught by his uncle, he is driven to a bridge and dies from a fiery ball of molten tar to the gut from Surt, a fire giant. After he dies he goes to Valhalla, which is a huge hotel in the middle of Asgard. Magnus and his friends are sent on a quest to find the Sword of Summer AKA Jack. During the quest they get shot at by the dwarven military and eat Otis, the goat.
I like this book because it has witty humor like a beserker going into battle with smiley face boxers on , sarcasm, and funny chapter names like: "Mind the Gap, Also the Hairy Guy with the Axe", "My Funeral Director Dresses Me Funny", and "Pleased to Meet You. I Will Now Crush Your Windpipe". I liked Halfborn Gunderson because he is a beserker. They are the Norse warriors that go into battle with no armor on. One character changed, like actually changed. He was disguised as a half troll, X, but he was actually named Odin. I read this series and you have to read them in order. They are really good.
I would recommend this book for people who like Norse mythology. I would also recommend it for kids in third grade and up.