Ranger's Apprentice: The Ruins of Garlan
Written by Jack Flanagan
Reviewed by Zach M. (age 11)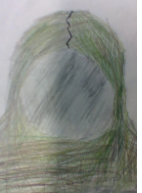 Halt, a dark and cold person is a legendary fighter/ranger led the king's army into battle 20 or so years ago and now it is time to take on a apprentice. Will is the main character in the story. As soon as will is appointed as an apprentice the leader of the cavalry is killed found with claw marks across his front. Dead as a doorknob.
I really like this book because it is full of action and adventure. It has lots of fights and he journeys to different kingdoms. I like all if the twists and turns. It really describes all of the castles and all of the places Will goes. My favorite part is in the first book where Will fights the KalKara. At first it seems like he is winning, then not so much, but he does win in the end. I have read all 12 books. In the first he is becoming and apprentice. In the last book, he gets his own apprentice.
I recommend this book for people who can hold when people get shot with arrows and a lot of gore it has a lot of action and and adventure over all I recommend this book.