It's Halloween I'm Turning Green
Written by Dan Gutman
Illustrated by Jim Paillot
Reviewed by Gavin B. (age 9)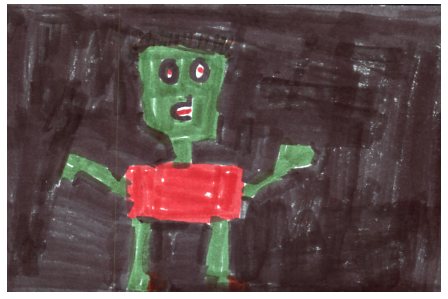 In the beginning AJ can't have any Candy until its Halloween. So when Its Halloween AJ could have all the candy He wants. AJ and Ryan try to soap Andreas Windows and she sees them AJ also invites The Some friends to go trick or treating with him. They try to find the best streets to go trick or treating on. Later that night AJ and his friends go trick or treating. But you're never going to guess who they saw, Andrea and her friend Emily. Andrea says that Ms.Yonkers has something you'll never see again so they walk but they're still not there. A Halloween Monster appears and steals all there candy. Soon they fill all their bags with the same amount of candy again. When they arrive Ms. Yonkers shows them the micro mole 4000. It's a thing that makes anything bigger than it was. The Halloween Monster appears again. AJ says" just give all your candy away." The Halloween Monster says " I don't want any candy. I want the micro mole 4000." No way! Ms. Yonkers calls the cops and they take the Halloween monster away. If you want to know who is the Halloween Monster is read the rest of the book.
My favorite part was when they take off the mask of the Halloween Monster. It was my favorite part because I wanted to know who the Halloween Monster was. My favorite character AJ because he is funny. He is funny because he tried to soap Andrea's windows. The lesson is don't try to steal things from other people. Ms Yonkers was mad that the Halloween Monster was trying to steal the micro mole 4000.
I recommend this book to people who are in 2nd-4th grade, specifically if you like interesting books on Halloween. You will enjoy this book.