Rump: The True Story of Rumpelstiltskin
Written by Liesl Shurtliff
Reviewed by Julia F. (age 11)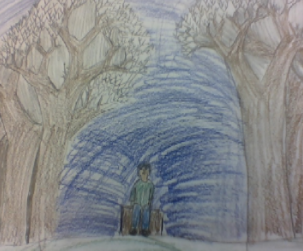 Rump's mom died. So he is living with his grandma. He spends his days mining for gold. He trades his gold for food because of the greedy mayor of the town. He learns he can spin gold. This makes his life more complicated. This might sound like Rumpelstiltskin because this is the true story of Rumpelstiltskin.
I love this book because it never was boring and had adventure at every corner. One adventure was when Rump met the 3 witches. My favorite character is Red. She is very brave, strong and gets angry easily. Rump changes from being an outcast to being popular.
I recommend this book because it is seriously the best book I ever read!! This book is for readers who like suspense and mystery. The reading level is for 2-5 graders.