Fiona's Lace
Written by Patricia Polacco
Reviewed by Taya S. (age 9)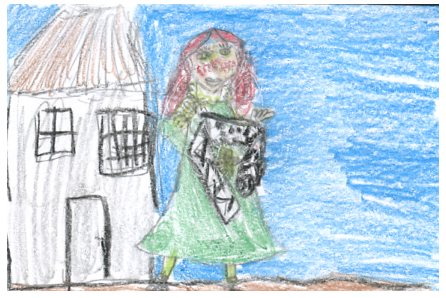 Fiona and Alish were waiting for their father to get home from the mill, when he arrived at home the family ate dinner, dinner was Fiona and Alish's favorite part of the day because there father always told the most wonderful stories. Fiona worked on her lace day and night. Fiona felt safe when she had her lace with her. In the book "Fiona's Lace" Fiona and her family go to different places and they go on different adventures. Fiona's lace helps the family get through a harmful tragedy. Read the book to figure out how Fiona's lace helps the family get through this difficult time.
I like this book because I admire the wonderful stories Patricia tells about her life. I think the illustrations of the lace in this book are stunning. And last but definitely not least, I adore Fiona's old town because it is very small and everyone there is happy and loved. These are the reasons I like the book "Fiona's Lace." What will yours be?
I recommend this book to ages seven and up because of the tragedy at the end of the book. I love the relationship Fiona has with her sister. Like Fiona, I would do anything for the people I love. I think Fiona and I were very much alike. I give this book eight out of ten stars I hope you will as well!