Cupcake Cousins
Written by Kate Hannigan
Illustrated by Brooke Boynton Hughes
Reviewed by Tori M. (age 9)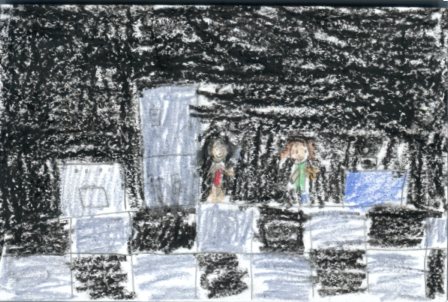 In Cupcake Cousins Willow and Delia love to bake. Willow and Delia enjoy baking cakes, cupcakes, desserts. Willow and Delia like to make lemonade and like to cook. Willow and Delia made a blueberry but … it explodes and gets everywhere! Willow and Delia figure out they are in a wedding from their Aunt Rose and hate their pink bubblegum dresses. Cat the cook falls asleep on the bottom layer of the wedding cake and it gets ruined. Willow's little brother sweet William makes a family out of fondant Willow and Delia get to the wedding in their flowery dresses.
My favorite part of the story was when Willow and Delia were in the kitchen making a blueberry smoothie but it explodes! It was really messy! Willow and Delia were covered in blue. I love the part where Willow and Delia re-made the cake for the wedding because Cat fell asleep on the cake. The part when Willow and Delia were roasting marshmallows reminds me of my own wife. I love that part because I love roasting marshmallows and it reminds me of when me and my brother and his friends were roasting marshmallows. That's why I love moments.
This book is amazing for third and fourth grades who like cooking/baking because this book is a book full of cooking and baking.