Fluffy's Valentine's Day
Written by Kate McMullan
Reviewed by Annabelle S. (age 8)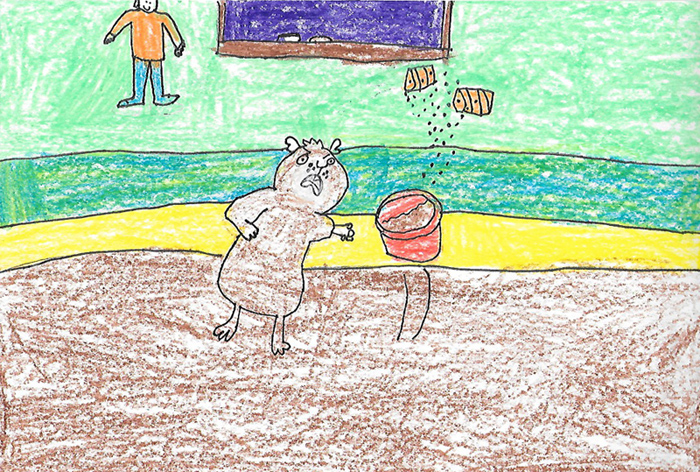 When I read Fluffy's Valentine I laughed because there were so many funny parts. You will laugh, too!
I think the book Fluffy's Valentine's Day by Kate McMullan is the best version of a Fluffy book. This book is about Fluffy's Valentine's Day. The teacher says "Tomorrow is Valentine's Day." Fluffy is excited because it will be Valentine's Day tomorrow so… he makes his own Valentine.
This is a realistic fiction and humorous book. It is realistic fiction because a class could have a pet guinea pig. At the end there is a really funny sentence that you have got to read. It is so funny.
I can relate to when Fluffy didn't want to take a bath because one time I didn't want to take a bath.
I rate this book five stars because the ending is funny when it's Valentine's Day. Fluffy is funny because when he is covered with soap he says and does silly things. Fluffy is cute because when the kids give him a Valentine's Day card he acts so sweet and cute. Fluffy is silly and surprised at the end because when Emma said, "Do you think they fell in love?", Fluffy's expressions show his surprise.
I recommend this book to kids who like Fluffy books or like guinea pigs.
If you go and buy this book, you will laugh when you read it because Fluffy's expressions are funny.