My Adopted Child, There is No One Like You
Written by Kevin Leman II
Illustrated by Kevin Leman
Reviewed by Jai B (age 7)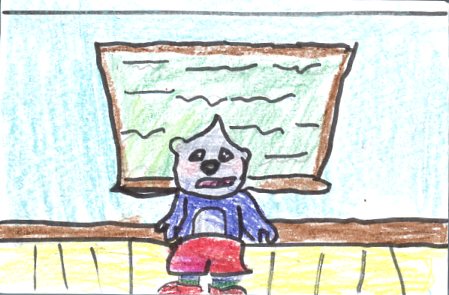 It was the end of the day at Forest School. Before the class left for the day, they were given an assignment. Mama Bear and Panda were talking about the difference in their family. Then Panda knew what to do. He was proud of his family. He wanted to do something extra special for them, so he brought cookies. He was able to finish his assignment.
My favorite part of the this story is when he went and, "Ahh, I can't do this assignment," because it was sad. My favorite character is Panda because he learned something even I didn't know. This story does not relate to my life. The pictures helped tell the story because they pictures described the story.
I think others should read this story because if you're an adopted child, this story shows how your parents love you.