Can't You Sleep Little Bear?
Written by Martin Waddell
Illustrated by Barbara Firth
Reviewed by Gomana N. (age 7)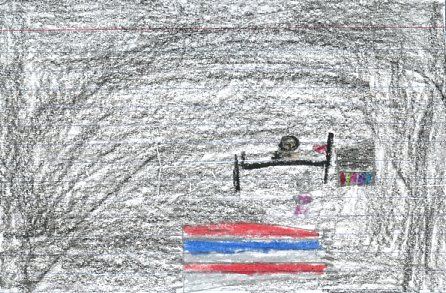 Once there were two bears, Big Bear and Little Bear. They played all day long in the bright sunlight. When night came, Big Bear took Little Bear to Bear Cave. Big Bear put Little Bear to bed in the dark part of the cave. Big Bear settled in and read his bear book, but Little Bear couldn't go to sleep. Big Bear took little bear by his paw and led him out. Little Bear didn't say anything because then he fell asleep.
My favorite part of the story is when Little Bear had gone to sleep warm and safe in Big Bear's arms. My favorite character is Big Bear because he keeps Little Bear safe. This story relates to my life because sometimes I can't sleep like Little Bear. The pictures helped me by telling me what the bears did.
I think others should read this story because it is a funny and cool It is also amazing and awesome and make you laugh.