Henry and Mudge and the Sneaky Crackers
Written by Cynthia Rylant
Illustrated by Sucie Stevenson
Reviewed by Justin K. (age 7)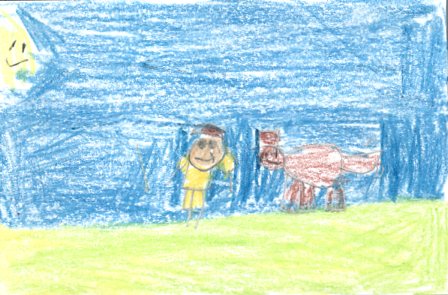 One day Henry and Mudge went to a store and bought a spy kit. It had a microscope, sunglasses, a hat,a secret code, and a magnifying glass. Henry and Mudge flirted with danger. They left secret messages for a mysterious friend. They finally found out their new friend was a boy who had a dog too. Henry and Mudge and their new friends created a spy club called "Crackers"
My favorite part of the story is when Henry hid or found a code in the recycling bin because that was really exciting. My favorite character is Mudge because he does funny things. This story does not relate to my life. The pictures are very helpful in telling the story.
I think other people should read this story because they Henry and Mudge like spies and everyone likes spies. This story is cool, hilarious, and silly.