Appleville Elementary First Day
Written by Nancy Krulik
Illustrated by Bernice LUm
Reviewed by Dylan H. (age 7)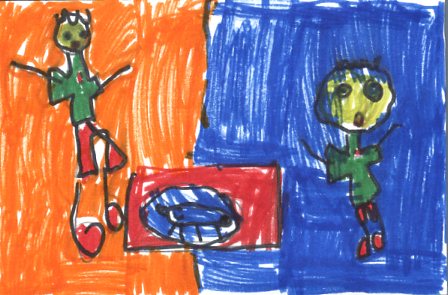 This story is about going to school. J.B., Albert, Marika, and Carlos are all in the same class. The children have a new teacher and her name is Mrs. Popper. The children like to eat lunch together at the lunch table and talk to each other. The class has a pet gerbil named Happy. The best part of that day was when Happy had babies.
My favorite part of the story is when it was the first day of first grade because I started first grade this year. My favorite character is Carlos because he is very funny. I am like the kids in the story because I go to school too. The pictures did not help me very much.
I think others should read this book because it is very fun, especially if you are in first grade. It is an outstanding story.