I Love My New Toy
Written by Mo Willems
Reviewed by Abby H. (age 8)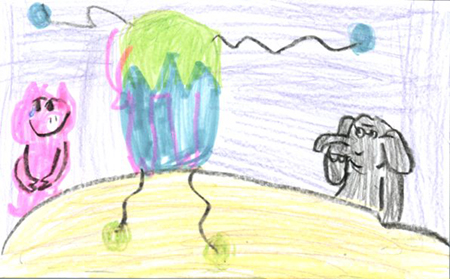 Gerald and Piggie are the main characters. In the book Piggie got a new toy. Piggie lets Gerald play with it. Gerald throws it into the air. When it comes down it breaks in two pieces. Read the book to see if they can find a way to fix it.
I like this book because it's funny like all of the other Elephant and Piggie books. That's why I like all Elephant and Piggie books. My favorite part is when Piggie gets mad at Gerald. I like that part because the angrier Piggie gets, the funnier her face looks. This story reminds me of when my brother broke my bracelet.
I recommend this book for preschool to third grade students. I think this book is for littler kids. You would like this book if you like to laugh or if you like other Elephant and Piggie books.