Pooh's Heffalump Movie
Written by A .A. Milne
Illustrated by E. H. Shepard
Reviewed by Zachary L. (age 6)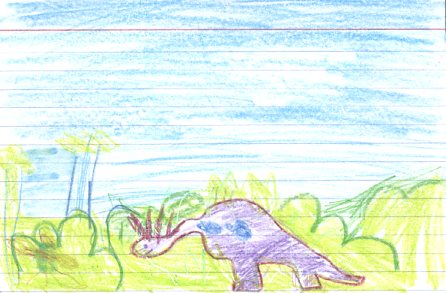 Roo discovered a big footprint. Everyone thought it belonged to a Heffalump, but Roo did not know what that was. Roo and Poo decided to go to Heffalump Hollow to find a Heffalump. Roo saw a trunk and found the Heffalump and trapped him with a rope. He took him to the Hundred Acre Wood where the Heffalump ate Pooh's honey. When Roo's friends saw the Heffalump, they got scared and trapped the Heffalump. Roo fell in a hole and got stuck. The Heffalump called his mom and they saved Roo.
My favorite part is when Roo tried to push the Heffalump out of the gate because he was getting squished. My favorite character is Roo because he is a kangaroo. This story does not relate to my life. The pictures helped me because they were the same as the words.
I think others should read this story because it is a great book. It is funny, silly, and entertaining.