The Tale of Squirrel Nutkin
Written by Beatrix Potter
Illustrated by Beatrix Potter
Reviewed by Victoria A. (age 7)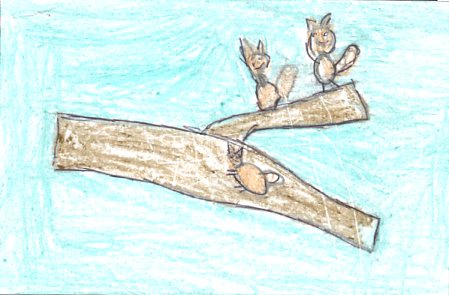 All of the squirrels gather nuts at Owl Island. They also take presents for Mrs. Brown. All of the squirrels are polite and ask permission to gather nuts. Nutkins does not take presents and ask for permission. He does not gather nuts. On the last day, Mr. Owls scares Nutkins and cuts his tail in two. Nutkins has learned his lesson.
My favorite part of the story is when Nutkins learns his lesson and throws sticks to anybody who asks for a riddle because now Nutkins is polite. My favorite character is Twinkleberry, Nutkin's brother, because he is polite. This story relates to my life because I always try to be polite The pictures in the story help make the story better.
You should read this book because it is cute and it teaches a lesson. It is adorable and education.