Freaky Fast Frankie Joe
Written by Lutricia Clifton
Reviewed by Abigail A. (age 9)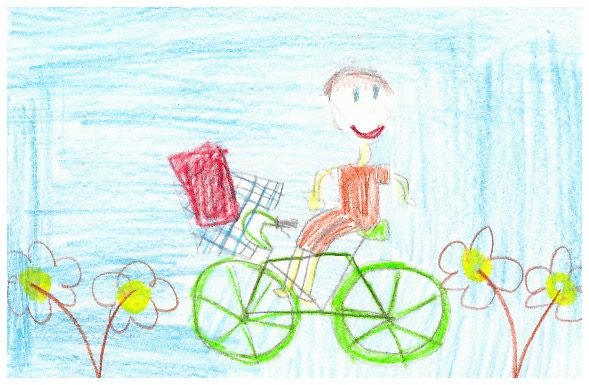 Wow! He is Freaky fast! The title of this book is Freaky Fast Frankie Joe written by Lutricia Clifton.
To start off with, Frankie Joe lives with his mother and lives an ordinary life. But then it all changed. For reasons that Frankie does not understand, his mother has to go to jail. Frankie is forced to move and live with his half-brothers, step mother and his biological father. At his new home, he didn't like his brothers very much and wanted to run away. Frankie needs to do chores and he has no friends to play with. He also wasn't doing very well in school. At the end of the story, Frankie started to like his brothers and spends time watching movies with his brothers. He started to do better in school and even started a home delivery service for people in need of his help.
My favorite part in the book is when he won the quilt that a quilt circle made. I liked this part because he gave it to his mother. I also liked this part because his mother sold it to get money. This story changed from beginning to end. At the beginning of the story, Frankie was not responsible and he did not know the meaning of responsibility. Through many experiences, Frankie turned into a responsible person. I felt sad for Frankie Joe because he had to leave his mother and stay with his step mother that he did not have a relationship with.
In conclusion, I recommend this book for children ages 8 and up. I also recommend this book for anyone looking to read a story with a happy ending.