The Chocolate Touch
Written by Patrick Skene
Illustrated by Margot Apple
Reviewed by Kenzie L. (age 8)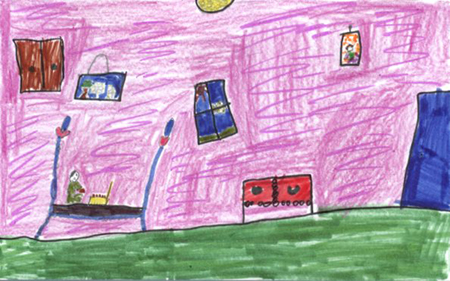 John Midas loves chocolate. He loves it so much that he can eat it any hour of the day. He doesn't care if he ruins his appetite, but his mom does. She tries to warn him that eating too much chocolate is not healthy, but John doesn't listen. Read this book to find out what happens to John.
I like this book because it is really exciting and the main character, John is really funny. He gets into trouble all the time. My favorite part was when John went to school and he put two chocolates in his coat. He was eating them in class when the teacher turned toward the chalkboard. I really connected with this book because when I was little, I loved chocolate too. I loved the sugary taste and that it made me all excited and full of energy.
I would recommend this book to readers age 7 to 13, who like chocolate. Younger kids might have a hard time with some of the words. I give this book five stars.