Anansi's Fishing Expedition
Written by Harold Courlander
Reviewed by Ian M. (age 8)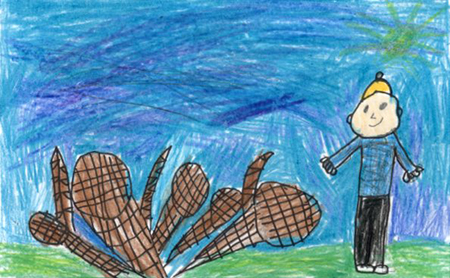 This book takes place in an African forest. The two main characters are Anansi and Anene. They go fishing to see who is the fool. Read this book to find out if it is Anansi or Anene?
I like this book because it is funny and the pictures are hilarious too. The story takes place in Africa, which has amazing animals and is beautiful. This book has great and funny illustrations. My favorite character is Anene. The best part of the book is when they are fighting about who was going to cut the trees down.
I recommend this book to people that like funny books with weird characters. Reading this book will make you want to travel to Africa.