Titus Rules
Written by Dick King-Smith
Reviewed by Finn M. (age 7)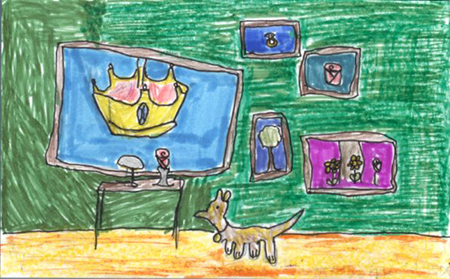 Titus Rules is about a puppy named Titus. He lives in a castle with many other dogs. He has a lot of adventures and has fun along the way. Read this book to find out more about these adventures.
I like this book because it is silly. Especially when Titus had to go to the bathroom and all the dogs barked at the tops of their voices. I also like this book because I love dogs. I love dogs because they are cuddly and cute. The third reason I like this book is because it has really good illustrations and lots of detail.
I recommend this book because it makes you laugh and love dogs even more. It may convince you to get a dog after you read this.