Fortunately, The Milk
Written by Neil Gaiman
Illustrated by Skottie Young
Reviewed by Jack G. (age 9)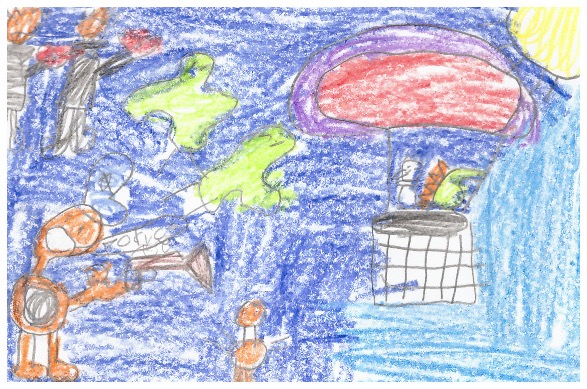 WOW!! Come join a father and Professor Steg in Fortunately the Milk by Neil Gaiman.
To begin with, the father went to go get milk and he saw aliens. The father ran to the emergency exit. He fell onto a pirate ship. The pirates made him walk the plank. Then, Professor Steg told him to climb the rope ladder into the hot air balloon. The father looked at the mysterious object. Then, he realized it was a stegosaurus! He had to find a way home!
In addition, my favorite part was when Professor Steg and the father meet the Wumpires. This was my favorite because the Wumpires talk funny. I laughed so hard that I almost cried. This part also reminds me of the time I spoke in my Dracula voice. I enjoyed this because it helped me hear the story in my head while I was reading. I felt excited when I read this book because I was always dying to find out what is going to happen next. The story had so many different adventures for the dad so I never knew what to expect.
In conclusion, kids 9-10 will enjoy this crazy adventure. I feel excited and you should too so start reading it fast!