The Candy Corn Contest
Written by Patricia Reilly Giff
Illustrated by Blanche Sims
Reviewed by Rodo K. (age 8)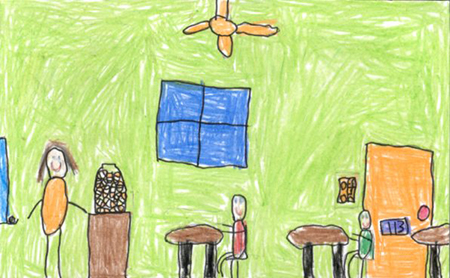 In this story the main characters are Richard and Matthew. They are trying to win a candy corn contest in their class. Will they get all the candy corn or will they not? Read this book to find out! I love candy corn so much! This book reminds me of it, so I enjoyed reading the story! My favorite part of the book was when Richard was eating the candy corn and Matthew noticed.
I made a candy corn race at home. It's a race where you try to be the fastest so that you can get the candy corn. I really like challenges and The Candy Corn Contest sounded like a great challenge.
I recommend this book to all candy corn lovers ages 5-12.
I give this book five stars.