Henry and Mudge and the Sparkle Days
Written by Cinthia Rylant
Illustrated by Carolyn Bracken
Reviewed by Grace K. (age 7)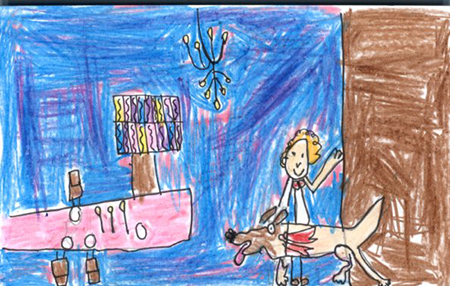 Have you ever thought of a dog being your best friend? Well in this story, this is what happens. The story takes place in the winter. They love winter. They love snow. They love each other.
I like this book because I like dogs. I also love winter, snow and special celebrations. If you like family and spending time with them you will like this book. Christmas and Christmas dinner is a special time for me. They love winter walks and so do I. I think it would be great to own a big dog like Mudge. If you were to lie on him he wouldn't mind at all.
I would recommend this book because it is hilarious; Mudge eats everything in sight and he especially likes Henry's crackers. Mudge is a humorous dog. If you like dogs, you will like this book.