Fortunately, The Milk
Written by Neil Gaiman
Illustrated by Skottie Young
Reviewed by Gianna T. (age 9)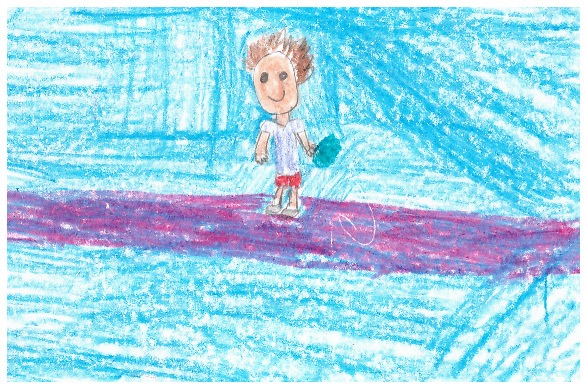 "Oh no, we are out of milk!" The book Fortunately the Milk by Neil Gaiman and illustrated by Skottie Young will keep you reading!
To begin with, there are two kids wanting to eat breakfast but there is no milk. Their mom is on vacation, and their dad is reading his newspaper, so he went to get milk. When he is out, he sees a bunch of monsters and they trap him and take him to their land! So he has to try to escape and return home. He tries to escape by going through many weird doors that take him to many strange places.
One interesting character is the dad because he went on monster filled adventure. This is interesting because most dads are not the main character of the book! It reminds me of the time we were out of milk, so I had to have pancakes because I couldn't have cereal. But my dad didn't go out and get milk! I liked this book because it is an adventure. Adventure books are fun to read because there are imaginary characters.
In conclusion, I recommend this book to kids ages 6+ for girls and boys. You will love all of this book!